This is for the outdated news from the News sidebar. For an almost sentimental value, more for just record's sake.
2010
9.10 – If you haven't seen my Twitter, I am currently apartment hunting and won't be posting until I find a place. It's finding an apartment or being homeless, so the blog comes in second place with that situation. Sorry guys, I'll be back soon!
4.13 – Transition complete! Finally all problems are gone.
4.4 – Currently switching to a new host, files are transferring at the moment so some of the streaming may not work. It'll all be resolved by the morning. Uploading takes time people!
2009
12.31 – 2009 top lists coming soon, but possibly not today.
11.4 – Yankees won! woot woot.
8.25 – Welcome our new writer Sasha!
7.27 – In Vancouver for 2 weeks.
6.1 – Gone to Toronto again. I'll be back the 8th. Sorry to anyone who emailed me the last week!! Haven't had time to check my inbox but I will when I get back.
5.2 – Ads are gone.
4.18 – Out of commission for a week, I'll be back.
2008
12.22 – I will be taking a break during this holiday season, will be back in January. I will still be posting the top 2008 list a couple days before New Years Eve, but other that than, I probably won't get around to it. Happy Holidays, Merry Christmas, and have a Happy New Year!
12.12 – I put in some ads, they shouldn't be very distracting. The only reason they're there is cause this blog has cost me a nice amount of money. So I think I'm only going to keep them there till I'm even and then have them removed. Email me about your thoughts or comments about them.
11.5 – Indie Week short lived.
11.3 – It's Indie Week at Sundtrak. Basically that means no electro/synth/techno/you know. Check in next week for our normal stuff.
10.19 – zShare is acting strange. I'm not sure if this is a regional thing or global, but all the old zShare links kind of just loop around when you try to download them. So I suggest for the time being to just use the Savefile links.
10.5 – Buffetlibre HAS RELEASED a new mixtape Verbena No.5. I'll try to make an actual post about it soon, but I'm backed up on posts. Possibly Tuesday.
10.3 – [Dirty = Good] I used the term too much.
9.2 – To any fellow bloggers, some zShare links from the last two weeks or so have my URL tagged in them. Seems Winamp did this automatically when I auto tagged everything, so if you're going to use those mp3s, reset them cause they show up on Hype, or just download the Savefile links cause I replaced them all.
8.13 – Welcome our newest writers Marina and Danielle aka Killer Lemonade, they'll be writing about mostly indie music (or at least non-electro), I'm very happy for this variety!
8.6 – Make sure you check out Radio 1 in Ibiza, awesome show which goes from dance club to electro and includes Justice, Pete Tong, Annie Mac, Kissy Sell Out and a bunch more. Not sure which one of those are in the show link I provided, look around. I need to move in Europe.
8.4 – Just finished my July Mix! It's posted under a different name, but I'll post it here soon.
7.27 – So it seems my filehost along with the streaming player doesn't like Internet Explorer, the song will sometimes sound sped up. If you are having this problem please take advantage of the streaming in the zShare link or go to my blog listing at Hype Machine and listen to the track there.
7.24 – I introduced comment moderation on posts older than 7 days. That means it won't show up right away, I have to approve it. This is so that I know that someone comments on older posts, I started looking at old posts recently and noticed comments that I've never seen before. So don't double post your comments, it'll show up sooner or later.
7.23 – I'm going to take a radical revamp of the rating system I use in the album reviews. I find that I hover way too much around 6-7, it really doesn't help you or me decide whether or not the album is great or bad. So I'm going to take full advantage of the 1-10 system now, I'll be changing some of the album reviews I've already made.
7.2 – CHECK OUT A-Trak on Annie Mac's Mash-Up show from last week. They were live at the Glastonbury Festival and A-Trak's set was phenomenal. You can still catch it on the BBC Radio One website or download it at newmixes.
7.1 – The verdict is in. 41 for Yes and 15 for No. Thanks for voting. Though the poll wasn't for a final decision, I'll keep in mind what you guys want. The zShare links will stay for now.
6.29 – I'm going to change from 3 songs per post to 2 songs per post from now on. It'll be more concentrated now. Possibly downgrade to 1 after a while as you've probably noticed… most blogs post 1 per.
6.22 – Removing the zShare links for the future posts for now. If you'd like to keep the zShare links, vote in the poll or email me. The reason I'd like to remove them is because with 2 separate links, one of them will get neglected and most likely deleted over a while. zShare also has a wait time which annoys alot of people. You choose.
6.13 – So for the next few days you're going to see a rush of posts. I'm not going crazy or writing extra. I'm fixing up posted from back in the day, all the links have since dried up, and reposting them in the morning. I'm doing this cause I actually really like the tracks and never properly showed them. They're OLD posts reposted for now. Hopefully this doesn't confuse anyone. I'll still be posting new posts inbetween.
6.5 – "Sundtrak v2.0″ Applied a new theme "Ocean Mist" by Ed Merritt. I thought Sundtrak needed a new look after a year of the same thing. The banner is a picture of a Calvin Harris concert taken by Mark Forrester.
6.1 – I'm back! Though the "month of mayhem" where I posted everyday is over, I'll try to keep it up. By the way, if you enjoy the music I post and want to listen to it as a playlist, use my Hypemachine blog page It'll stream automatically.
5.13 – Australia is destroying Canada now in readership? Thanks Aussies and US/UK for the support! Not so much Canada…

5.3 – Leaving to Paris for a month. But there'll still be posts to greet you, so keep watching. It also means I won't be able to check the blog everyday, so if something wonky happens or if you're a label/artist and have concerns, email meA heads up that I won't be able to respond to you immediately, but I'll try my best to do so.
4.17 – Sorry guys, last time I do this. So I've been testing the differences between YouSendIt and Savefile with Hypemachine. It seems both work except Savefile works better. So I'll switch it over one last time, hopefully this doesn't wreak havoc on Hypemachine's feed, it already seems like it has. But I really do like the new format of the links in the posts now.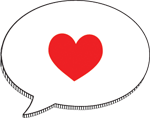 4.16 – Just added the "Upcoming Shows" for Toronto, Ottawa, and Montreal areas for shows of artists I've covered. Be sure to check it out!